ARTIST EXCELLENCE AWARD
Giving recognition to one Vietnamese artist, who lives in Vietnam, whose experimental practice embraces unique perspectives – a vision that deepens, explores and nurtures the ideas, people and places it engages and collaborates.
Nominees for the inaugural award are:
Lương Trịnh; Đức Vũ; Nguyễn Thị Thanh Mai; Tuấn Mami; Trần Tuấn; Mai Nguyên Anh; Nguyễn Phương Linh; Nguyễn Huy An
Established in 2021 by The Factory, awarded every two years, this award recognizes artists whose practices have not only produced critical experiments in their studio, but have also contributed to their social landscape – demonstrating that art today is of an interdisciplinary nature and that in the 21st Century our cultural voices matter in ways and means that are urgent unlike ever before.
Granted funds for the production of new work towards solo exhibition showcase at The Factory, this 'Artist Excellence Award' arose in response to our particular local cultural landscape in Vietnam that is with little supportive infrastructure.
With a select group of nominators from across Vietnam (curators, artists, historians); a jury panel with international reputation, expertise and affiliations; and generous sponsors, supporters and media partners from within Vietnam and our region – The Factory hopes such diverse community will prompt further constructive and competitive support of our local artistic community.
For detailed information please visit this link: ARTIST EXCELLENCE AWARD
Organized & sponsored by:
Co-host:
Co-Sponsored:
Supported by: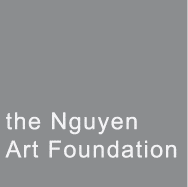 Media partner:
[/vc_column_text][/vc_column][/vc_row]